My Approach
I use a flexible approach that may include Cognitive Behavioral Therapy (CBT) and Schema Therapy with my clients to help them become more aware of their triggered thoughts, feelings and behaviors – in other words, the things that are causing them problems.
I will suggest homework assignments or recommended readings which people can pursue between sessions to enhance the counseling process. That way, they learn about themselves and are able to take more control of, and more responsibility for, their own actions and their lives in general. Some of the other psychotherapy techniques that I integrate in my work include Solution-Focused Therapy, Psychodynamic approach and Psychoanalysis, as well as Family Therapy techniques.
Individual Therapy
In individual therapy I work with adolescents and adults one-on-one. My therapy sessions are goal-oriented and focused on finding practical answers or solutions to the problems presented. An important part of finding solutions is making the most out of the sessions and practicing in real life what was learned in the sessions.
Couples & Families
This form of psychotherapy can involve two or more people. In couples and family therapy, I believe improving communications is a significant goal. Most couples and families want to make their relationships more positive and communication more effective. Therefore, developing healthy interactions for a couple or within a family unit is a key for survival of those relationships. In families, different members of the family can have their own problems which can have a negative impact on the entire family. In those cases, helping family members (often teens or children) resolve their own problems while working with others on supporting them in their journey becomes the goal of therapy.
About Me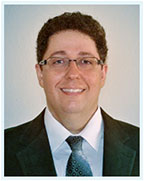 I was born and grew up in Belarus which is one of the former republics of the Soviet Union. I am fluent in Russian and I welcome Russian speaking clients. Most of my professional development began after I moved to the US in 1992. I received a Bachelor's of Science degree in Psychology with emphasis in Biology from the University of California, Davis (UCD) and went on to obtain a Master's of Arts and later a PhD in Clinical Psychology from the California School of Professional Psychology (CSPP) at Allaint International University in San Francisco. My training focused on development of psychotherapy skills and neuropsychological assessment and testing.
Overall, I have over 10 years of Mental Health experience. For over 7 years, I worked with adults and children in acute psychiatric crisis. I began my career in Mental Health working at an inpatient crisis residential facility, and when I left the company, I was a Program Director of adult and adolescent inpatient crisis units. I went on to work in a substance abuse treatment center, and later, was offered a position in an outpatient Crisis Clinic in San Francisco. I did my Post-Doctoral Residency at Kaiser Santa Clara, and currently, besides my private practice, I hold a staff Psychologist position at Kaiser Vallejo where I work with children, teens, and adults.
Professional Affiliations
American Psychological Association (APA)
California Psychological Association (CPA)
Employee Assistance Professionals Association (EAPA)