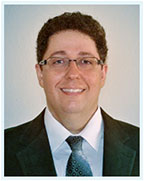 WELCOME! I am a Licensed Clinical Psychologist in the San Francisco Bay Area with over 15 years of experience in the mental health field. I have been working with adults, children, teenagers, and families since 2001.
Choosing a psychotherapist could be a very overwhelming process. Every therapist is different and uses different techniques to promote change. In my private practice, I use a flexible approach that integrates Cognitive Behavioral Therapy (CBT), Schema Therapy, Solution-Focused Therapy, Psychodynamic approach and Psychoanalysis, as well as Family Therapy techniques. Every person is an individual and there is no one-size-fits-all approach in therapy. Together we will outline issues that have been a problem in your or your child/teen's life and will discuss ways of addressing these issues. Together we are going on a journey to a better life.
My office is conveniently located on the boarder of Walnut Creek and Lafayette and only within a short drive from San Francisco. San Francisco Bay Area is an ethnically and culturally rich place. Over the years I have worked with clients from a large spectrum of ethnic backgrounds, and I truly enjoy working with ethnic and cultural minorities. Being an immigrant from Russia, I'm very well familiar with issues related to immigration and acculturation. I am fluent in Russian and I welcome Russian speaking clients.
Congratulations on taking this first step to change your life and coming to my website! Now, lets take the next step and contact me for a free phone consultation. Saturday appointments are available.
Individuals
Depression
Anxiety
Anger management
Phobias
Career related issues
High stress
Self-esteem problems
Acculturation issues
Weight loss
Kids & Teenagers
School problems
Academic problems
ADHD
Depression
Anxiety
Anger management
Problems with friends
Growing up issues
Individualization issues
Families & Couples
High conflict
Relationship problems
Communication problems
Divorce issues & child custody issues
Cultural conflicts